HI ensures delivery of aid to conflict zones
HI distributes supply donations to conflict-affected families and provides logistics support to deliver humanitarian goods in active war zones.
HI emergency staff, Oleksi Torvkis (left) and Yolene Joly (right) oversee the delivery of bed kits to collective centers housing displaced persons in Ukraine. | © HI
HI delivers beds for displaced persons
In a recent shipment in Chernivtsi (Western Ukraine), HI distributed a donation of 45 bed kits to a mechanical engineering school and car service center that have been transformed into collective centers to house families displaced by the conflict.
"The beds, mattresses and bed linen will enable the centers to receive newcomers in better conditions, instead of using makeshift alternatives for homemade beds," says Jeremie Zahorski, HI emergency manager in Ukraine. "This is particularly important for people arriving late at night."
To support the distribution, the Ukrainian Red Cross provided HI with volunteers to help load and unload the trucks. HI will continue to work with Red Cross volunteers in making and distributing hygiene kits in the coming weeks.
"HI is also providing mental health and psychosocial support activities in the same centers and is planning to address some hygiene issues," Jeremie explains. "Currently, displaced people staying in these structures can only shower once every few days, without hot water. We're working to increase shower capacity and provide a hot water heater to help people maintain a level of comfort and dignity."
Supporting access to aid
The conflict in Ukraine has dramatically reduced access to basic goods and humanitarian aid. Due to insecurity blocking the delivery of essential goods, families have had to go extended periods without basic hygiene items, proper bedding, medicine and even food. In the east of the country, HI's humanitarian logistics services support fellow organizations in the vital delivery and storage of essential goods to conflict-affected areas that are otherwise inaccessible.
Only 10 kilometers from the front lines of conflict, HI recently supported the delivery of food and non-food items to volunteer groups responding to the emergency, as well as medication to a hospital. The logistics platform has a unique focus on temperature and humidity-controlled storage to safely transport environmentally sensitive items such as medical supplies.
HI logistics services in Ukraine
Since the beginning of its emergency intervention in Ukraine, HI's logistics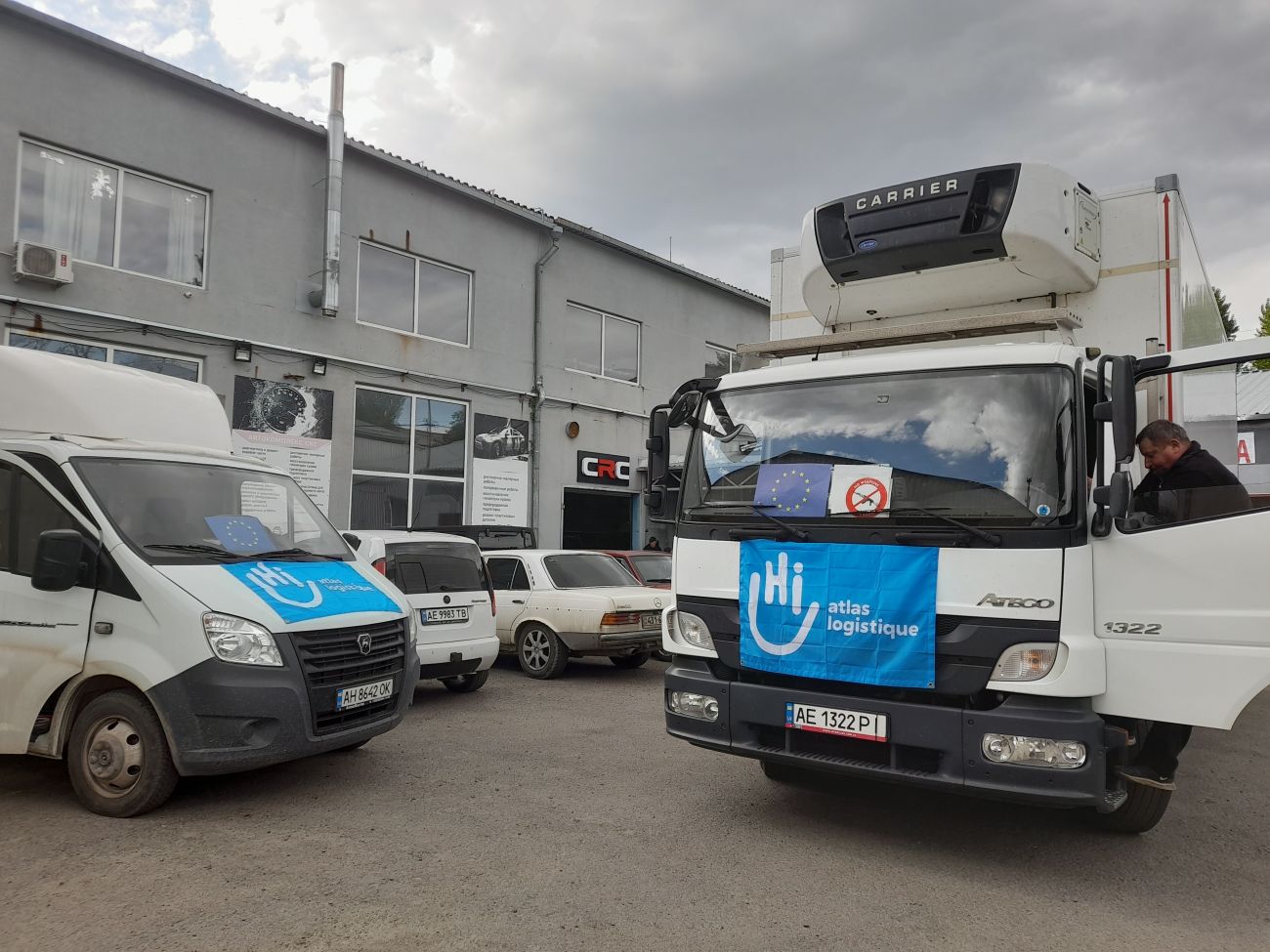 service has supported around 40 shipments of humanitarian goods to people affected by the conflict. The logistics platform operates two logistics hubs in Vinnytsia and Dnipro, and supports between 7 and 10 shipments per week for fellow humanitarian organizations by securing safe storage options and last-mile delivery in a volatile context. The demand for these services has increased as the situation remains unpredictable.