Reducing the impact of conflict
Humanity & Inclusion (HI)'s Armed Violence Reduction department supervises clearance, risk education, conflict transformation programs - activities that play a vital role in the reconstruction of countries after war.
Deminers in Chad | © © Gwenn Dubourthoumieu / HI
Perrine Benoist, Director of Armed Violence Reduction at HI, tells us more about her department and its work.
Tell us about Armed Violence Reduction at HI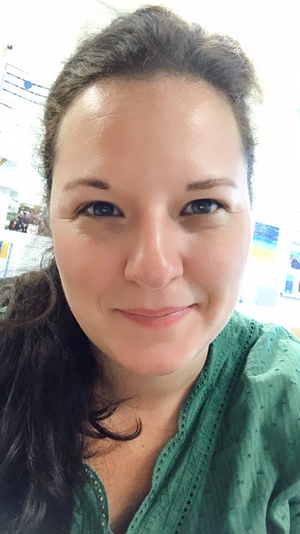 There are about ten of us on the team. We supervise all HI programmes related to mine action, in which the organisation has been involved for many years, starting with mine clearance (including field surveys with local communities to identify contaminated areas and the neutralisation of explosives), and risk education on explosive weapons to boost the safety and development of communities.
Casualties are frequently excluded because their injuries often result in disabilities, so we also promote their inclusion in society and employment.
We do advocacy work to inform, alert and mobilise States and funding bodies in order to address the causes of conflict, the problems raised by the weapons used in them, and their immediate and long-term consequences for the communities involved. In recent years, for example, we've provided testimony on the exponential increase in improvised explosive devices, the unprecedented scale of contamination in Iraq and Syria, and the need to update weapons clearance practices to include drones, etc.[1]
HI committed to "conflict transformation"
The proliferation of weapons and explosive ordnance means we need to take a new approach and tackle the root causes of war, now and in the future. Our "conflict transformation" projects aim to change the behaviour of communities and the relationships between them in conflict situations with the potential for violence, and to understand the social structures that foster and condition violent political and social conflicts.
Conflict transformation is based on addressing trauma and grievances between communities to prevent the escalation of a conflict, including by treating the collective trauma caused by violence and promoting mediation and reconciliation etc.
Why are we taking action?
Eighty percent of humanitarian crises are now conflict related. Conflicts are increasing complex, with multiple causes - such as drought and ethnic rivalry – and multiple actors, including national armies, rebel groups and international coalitions. The line between periods of peace and violence is increasingly blurred.
The destruction caused by conflicts and contamination by explosive remnants of war often prevents the healing of the social divide and the resumption of local economic activity, because contaminated fields cannot be farmed, markets cannot be held, and people are less and less able to move from village to village because the journey is increasingly dangerous. Action on mines and explosive remnants of war is essential to help rebuild communities.
A community approach
We work with local communities to ensure our actions promote community cohesion and the economic recovery of conflict-affected regions. We talk with them to decide which areas to clear as a priority. A village might ask us to clear a certain area because then they can farm the fields and start to sell their goods again, for example.
HI's conflict-related work around the world
HI has cleared weapons in Colombia, Iraq, Laos, Lebanon, Chad, and soon Senegal. It implements risk education campaigns in some twenty countries. HI also organises victim assistance programmes - centred on functional rehabilitation - in more than forty countries.
---
[1]State parties to the Mine Ban Treaty are obligated to clear mined areas, provide risk education and assist victims, fields in which HI is active. HI does not destroy stockpiles of mines, which State parties are also obligated to do, and which is the responsibility of governments.