Drought Made Us Equal exhibition from photographer Adrienne Surprenant at the MDD
Protect vulnerable populations
From March 11 to April 1st, 2018, HI & the Maison du développement durable (MDD) presented the Drought Made Us Equal exhibition from photographer Adrienne Surprenant.
Drought Made Us Equal exhibition | © Adrienne Surprenant
According to the United Nations, droughts in Somalia, South Sudan, Yemen and Nigeria are causing the worst humanitarian crisis since the Second World War. In Somalia, 6.2 million people are in need of emergency humanitarian aid.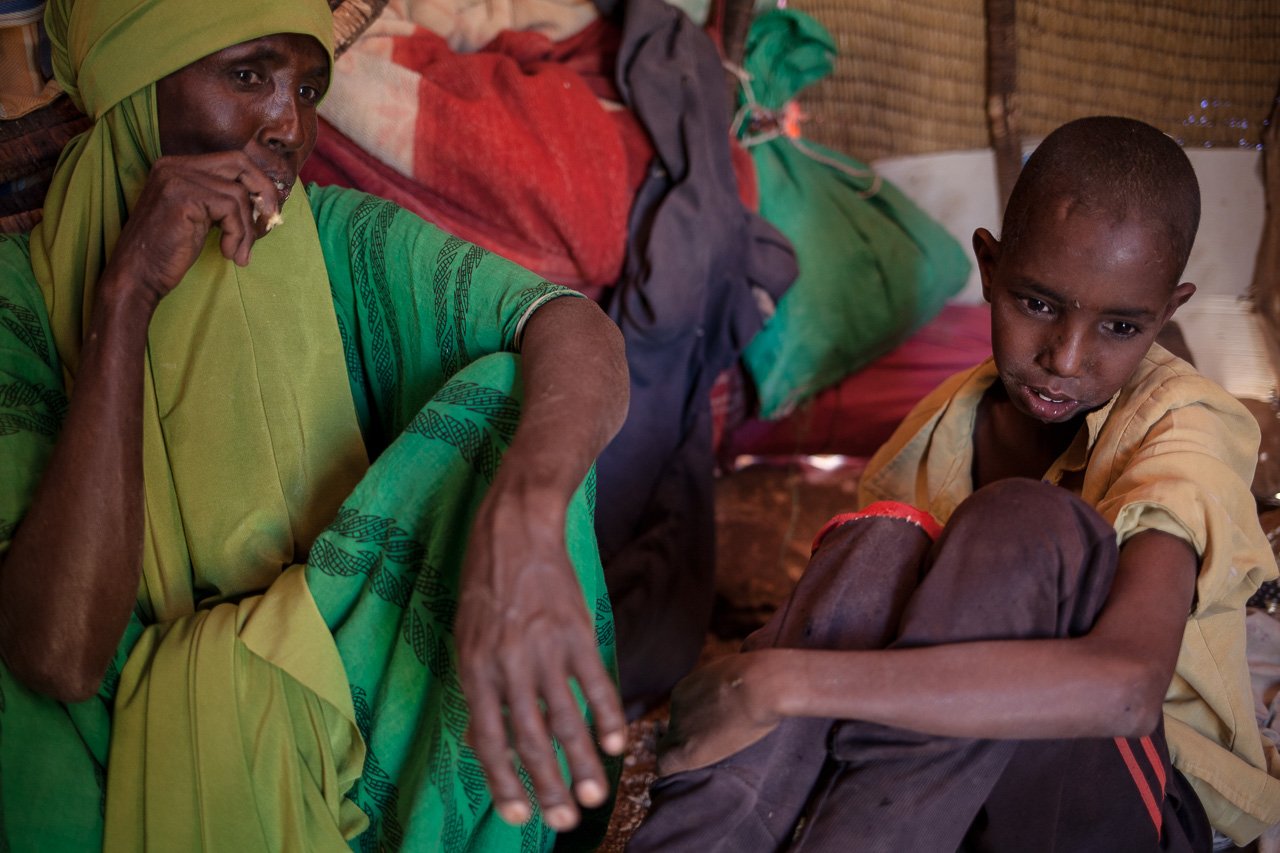 © Adrienne Surprenant
Adrienne Surprenant traveled to Somaliland, one of Somalia's most drought-affected regions. In the past two years, seasonal rains in Gu and Deyr have been very low, and 80% of the country's livestock, the main source of revenue for the unrecognized government, has died nationwide. More than 59,000 nomadic shepherds and their families have been forced into exodus to towns or villages.
"Climate change is already increasing the risk of natural disasters. We observe climatic phenomena that are often rare, sometimes unprecedented, in any case unexpected, and as usual, the most vulnerable populations are also those who are most affected by these disasters. Even an organization like Humanity & Inclusion has had to address climate change in order to continue to improve the living conditions of the most vulnerable populations, particularly those with disabilities," explains Julien Fouilland, Technical Expert in Inclusive Disaster Risk Reduction.& Adaptation to Climate Change for Humanity & Inclusion.
Adrienne Surprenant
Adrienne Surprenant studied commercial photography at Dawson College before adopting a documentary approach. She works on the idea of ??nation and the construction of identity in its relationship with the territory. Her first documentary work, Waiting for the Canal in Nicaragua, was exhibited at Visa for Image in 2015. She is part of the 30 Under 30 Women Photographers 2017 of the Photo Boîte group.
Opening of the exhibition
The opening of the exhibition took place on Tuesday, March 13th. On this occasion, the association HI Canada presented A More Inclusive Adaptation to Climate Change, a conference presented by Julien Fouilland, Technical Reference for Inclusive Risk Reduction and Adaptation to Climate Change, & Annie Lafrenière, Technical Referent in Social Integration, which addressed the particularly heavy impacts of climate change on at-risk populations, particularly children and adults with disabilities. HI Canada was proud to count on the participation of Richard Simard, Coordinator of the Innovation and Mobilization for Food Security Project (IMSA) at L'ŒUVRE LÉGER, to talk about the different practices in the field of climate change intervention, in particular in food security. Mathieu Simard, a PhD candidate in Rehabilitation Sciences at McGill University, presented the results of research conducted by UCL with support from DFID, focusing on people with disabilities and resilience to climate hazards.