Helping malnourished children in the Sahel to flourish
Burkina Faso
Mali
Niger
In Niger the malnutrition rate reached the emergency threshold of 15% set by the WHO in 2015. Hence the importance of a project like Esspoir, which deals with preventing and reducing the consequences of disease.
Emotional stimulation workshop with mothers and children. | © Johanna de Tessières/HI
Malnutrition hampers children's physical and mental development, leaving them in an extremely fragile state of health. Humanity & Inclusion (HI) is responding to the particularly acute problem in the Sahel. Over the next two years, the organisation intends to limit the impact of malnutrition in Mali, Burkina Faso and Niger, to ensure that children in the Sahel can grow up in the best possible health.
Due to a lack of essential vitamins and minerals, children with malnutrition suffer from restricted growth and develop after-effects which can be disabling in the long term. The result is not always fatal, but the impact on their quality of life can be devastating.
"Malnutrition is seen as a shame in Niger, it is a failure for the father. Mothers therefore avoid getting their babies treated or wait for complications. It is not necessarily a question of money. Even the child of a billionaire can be malnourished if he makes chronic gastroenteritis, for example," says Dr. Noura from the Center for recovery and nutrition education intensive Maradi which is supported by HI.
HI has created a project called ESSPOIR, an acronym close to the word for "hope" in French. This project aims to help children with malnutrition and allow them flourish in a more stable environment.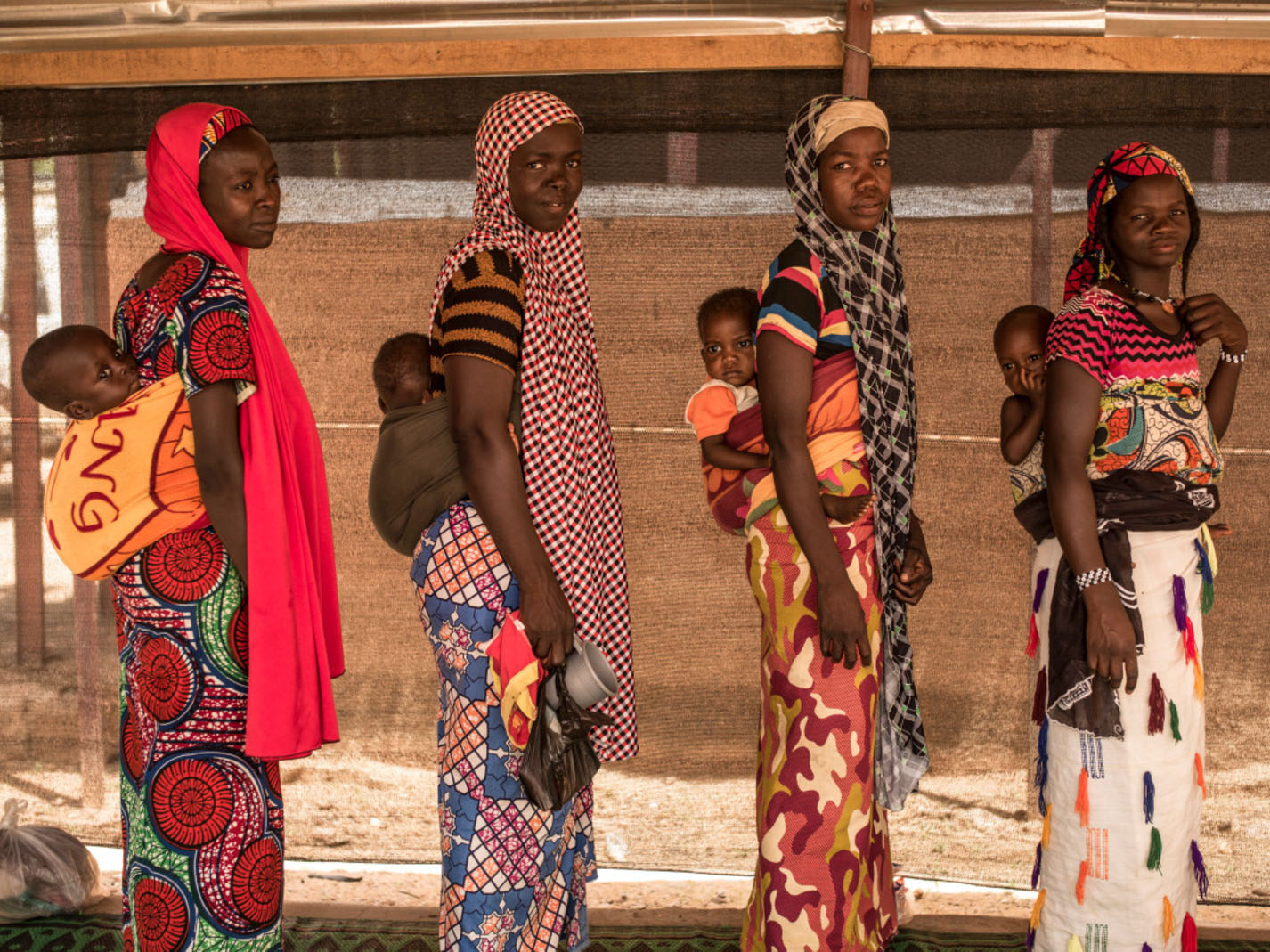 © Johanna de Tessières/HI