HI cares for injured Ukrainians in armed conflict
Emergency
Explosive weapons
Rehabilitation
HI supports the care of burn victims and amputees in Ukraine
A missile fell in this residential area of Kiev. One child was killed and 23 people were injured. This man and his mother were living in the residential area affected. | © V de Viguerie/ HI
Urgent needs for burn and amputation care
In Lviv, Ukraine HI is working with hospitals to reinforce care for people injured by explosive weapons in the ongoing war. Specialists are supporting conflict survivors in the emergency by providing reinforcing specialized care for burn victims and amputees in Western Ukraine following evacuations from besieged cities like Kiev, Kharkiv and Mariupol.
"Burns are very specific wounds," says Virginie Duclos, HI emergency rehabilitation manager and burn specialist. "They evolve over time and can have long-term functional consequences. If the care is not correct from the very beginning, there is a risk that joints may no longer work. The skin can block physical movements, and people can find themselves with thick, painful scars that can lead to social exclusion due to their appearance."
HI has been providing training sessions to physical therapists, medical staff and medical students in specialized care for burn victims and amputees in an emergency context.
"Hospitals have asked for support in burn care and amputation care because they're seeing an enormous amount of patients with these needs," Virginie explains.
"They aren't used to seeing so many, or at least not in an emergency context. We're providing specific training to reinforce their ability to manage the situation from the peak phase to the eventual discharge of patients."
In the event that many amputations are taking place, the overall response to the Ukraine emergency will need to address the question of prosthetics and assistive devices for injured individuals.
Refugees in need of mobility devices
In the West of Ukraine, where millions have been displaced to seek safety from violent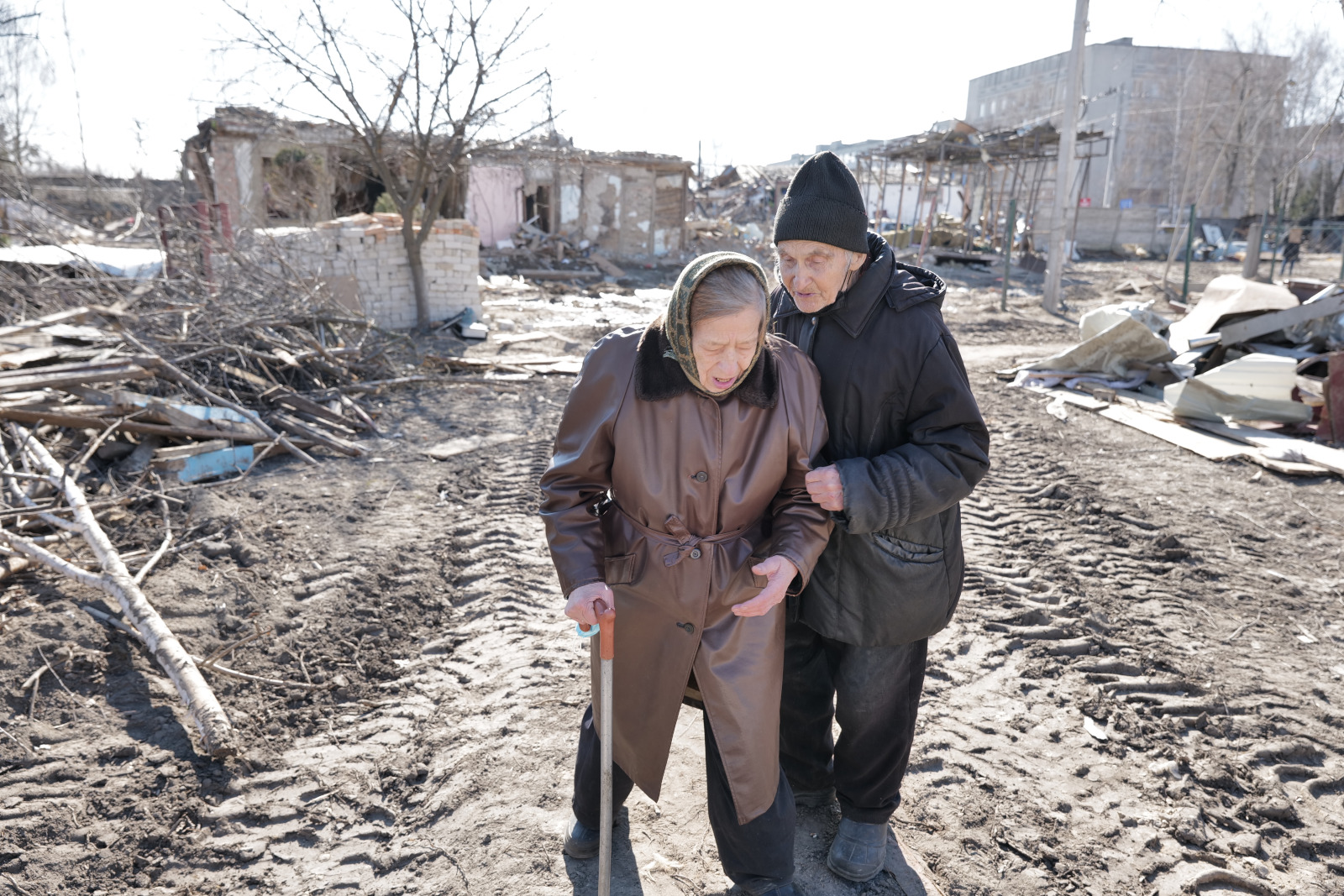 bombings, HI is responding to the needs of vulnerable displaced populations and persons with disabilities. The organization has identified over a dozen collective centers in need of support, notably for older people and persons living with disabilities.
"In one center, where there are a lot of older people, there is really a lot of need," explains Virginie. "People are holding onto the walls just to get around the facility because they don't have any assistive mobility devices."
HI has already begun distributing assistive mobility aids such as canes, walking frames and crutches to both hospitals and collective centers housing individuals with specific needs. The organization is also supporting these centers by donating basic supplies such as gloves and masks, and psychosocial support to people affected by the conflict.
Civilian casualties continue to climb
The war in Ukraine has now caused over 3,200 civilian casualties, including 1,276 deaths. Over 10 million people have been displaced by the conflict, but thousands more remain trapped in active war zones.
"Many people are unable to evacuate safely right now," Virginie concludes. "We know the needs will increase as we get more access to injured individuals. Our goal is to meet the needs and bring benefit where we can."