"Many of the contaminated areas may have migrated"
Emergency
Explosive weapons
HI' global land release technical operations manager, Gary Toombs explains how "the 6-February seism has significantly aggravated an already desperate situation".
Gary Toombs shows some explosive devices during an event in Berlin | © M. Gawrisch / HI
Hundreds of thousands of explosive ordnance contaminate many parts of Syria, particularly the northwest of the country where hostilities continue.
The contaminated areas may have moved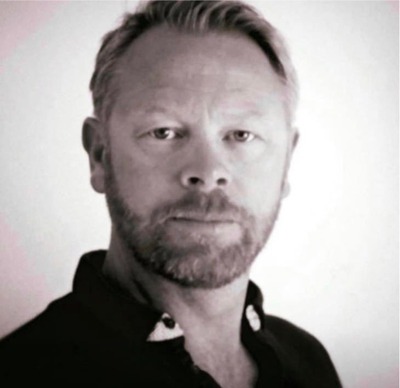 "…it is extremely likely that many of the explosive ordnance that litter the buildings, streets and waterways have been moved. The damage to critical infrastructure, including urban gas, electricity, and water systems, is still being assessed but we already can see that the collapse of Al Taloul Dam in the northern countryside of Idleb, combined with the rising water levels of the Orontes River, has resulted in the flooding of some villages. The rising water could potentially cause flash floods and migrate explosive ordnance into areas, which were previously cleared or had not been previously impacted by unexploded ordnance.
In Northwest Syria, the earthquake hit an already very vulnerable people due to the 12-year war. 90% of the population in Idleb province has been displaced by conflict and live in makeshift camps, for example (Trtworld 09/12/2021). Before the earthquake Aleppo, Hama, Idleb and Lattakia, hosted over 3,7 million displaced people, many of whom live in precarious conditions without proper access to sanitation and hygiene facilities. Since August 2022, an ongoing cholera outbreak has impacted all four governorates, with the highest number of cases recorded in Idleb1.
The risk for displaced people
Due to the extensive damage, survivors of the earthquake have been forced from their homes and due to fear of more earthquakes and aftershocks, have moved into open and potentially contaminated areas. Others, due to the severe cold, have decided to move into partially damaged or damaged buildings where there are potentially items of explosive ordnance buried within the rubble from previous fighting. Rescuers unaware of the explosive threat and desperate to reach or find loved ones buried in the rubble are risking their own lives. It is imperative that explosive ordnance risk education and safety messaging on the hazards are delivered to these vulnerable communities before we witness further injury and loss of life.
Land that has been identified to bury victims, construct temporary camps or facilities and distribute humanitarian aid must be assessed as safe and free from explosive hazards.
Operating in urban areas, with collapsed or partially destroyed structures is technically demanding. Secondary hazards must be considered, the risk posed by gas leaks, electricity and toxic industrial chemicals, collapsing or unsafe structures as well as the explosive ordnances threat make these types of operations difficult.
The rescue people and clear rubble
Only 5% of North West Syria has actually got access to heavy machinery; so a lot of the rescue efforts is and will be done by hand. The potential for injury is high especially when removing rubble by hand, and the rescuers are focusing on finding a survivor and not on locating an item of explosive ordnance. People operating in many areas across North West Syria are going to come across this hazard and they need to be aware of the threat, what is looks like and what they can do to minimise the risks.
Rescuers will be forced to stop operations if they've identified a suspicious item. What would you do if you found a suspected explosive device in the rubble where you believe people are still trapped underneath? You cannot blow it up, would you move it? Now, if you move it, there's a potential for it to detonate and not only kill or injure yourself, but those trapped too. It's a very complex and dangerous situation and technically trained and qualified experts need to be mobilised to assist in the rescue and recovery operation.
In an effort to minimise risks, HI is delivering awareness messaging on the risks posed by explosive ordnance when operating in urban areas, working in the vicinity of partially destroyed buildings and when removing rubble.
[1] https://www.acaps.org/sites/acaps/files/slides/files/20230213_acaps_global_analysis_turkiye_syria_profiles_of_earthquake-affected_governorates_0.pdf