Singer Diane Tell visits HI in Cuba
Inclusion
Inclusive Employment for People with Disabilities
Our spokesperson, singer Diane Tell, has just returned from Cuba where she made a field visit to meet our beneficiaries and teams. In Cuba, the largest country in the Caribbean, the most vulnerable people, especially people with disabilities, face difficulties in accessing healthcare and the world of work.
Training school in Santiago de Cuba |  © Jérôme Bobin/HI
For the past 15 years, HI has been running various functional rehabilitation projects in Cuba based on the resources of local communities. In particular, the association helps people with disabilities to obtain suitable employment, while strengthening existing vocational training structures.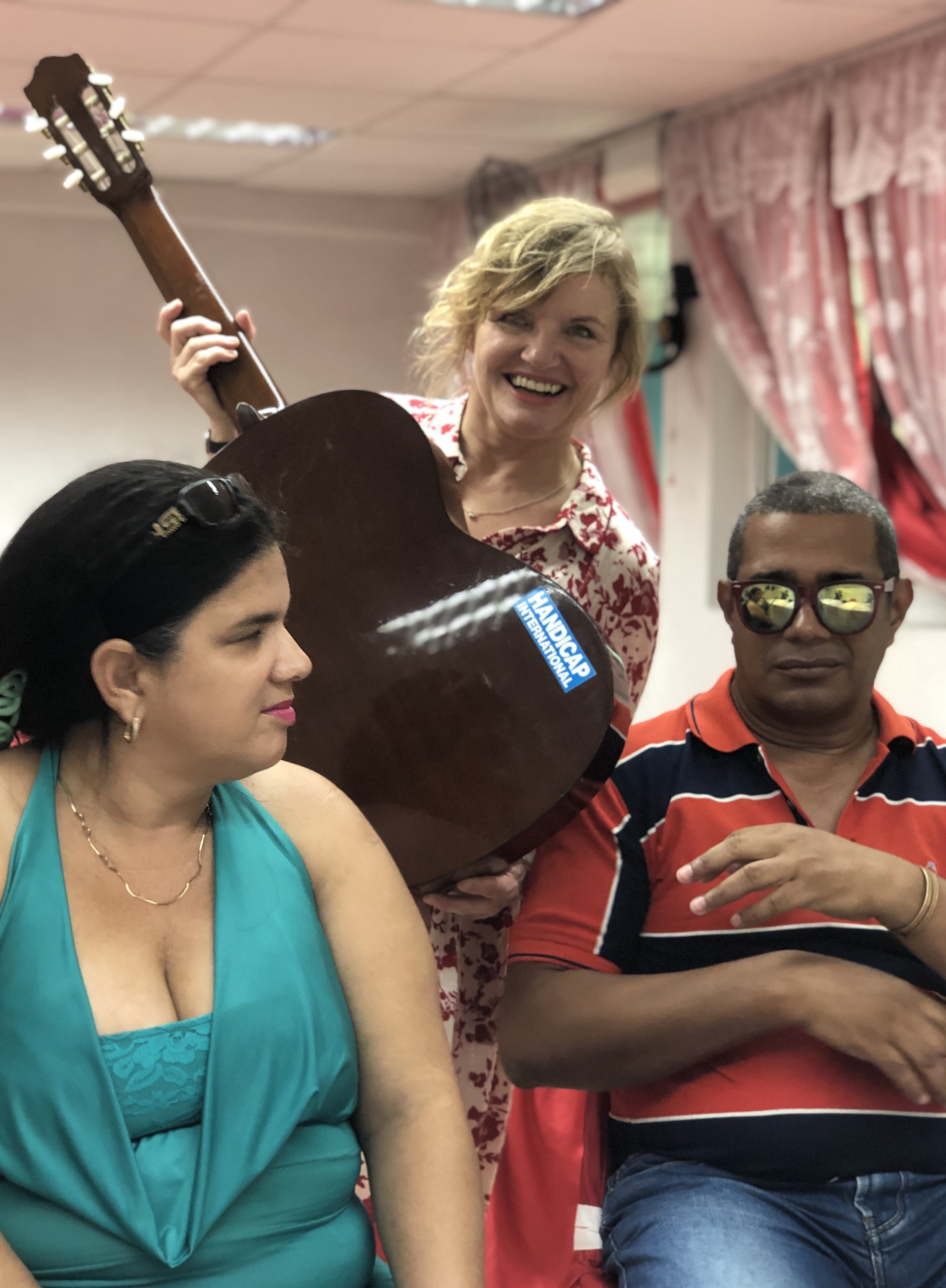 Diane first went to Santiago de Cuba, in the very east of the country, to meet the beneficiaries of our professional integration program. HI promotes sustainable employment opportunities for people with disabilities and their families, with a focus on women. "Integration often begins with work. The work obviously gives these people the feeling of contributing to social life and also gives them confidence, they feel better," the singer explained.
Diane was also able to visit a training school: "They have a vocational school that allows them to learn a trade... it can be mechanics, carpentry, cooking, sewing... They make things they need," said the adventurer, delighted. "I was touched by their exceptional welcome."
Wishing to cover as much ground as possible, and to make as many encounters as possible, Diane then drove for twelve hours in a row to reach Havana and set off again for Pinar del Rio. She was able to share intense moments with children with intellectual disabilities, their teachers and parents, all brought together by the arts: "Art is always an extraordinary means of expression and communication and it is a way to develop oneself and one's talents."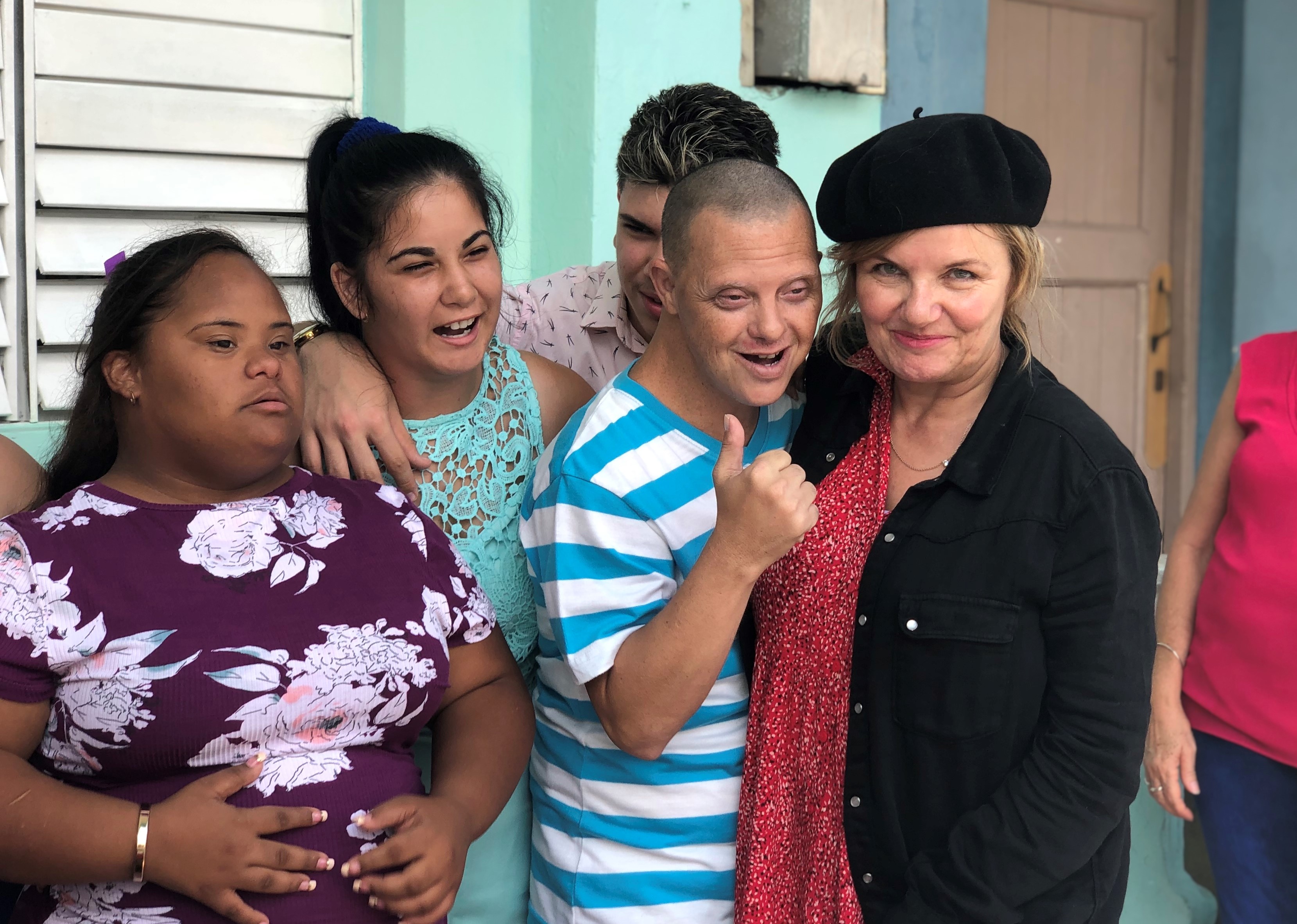 Diane visited our program for children with intellectual disabilities in Pinar del Rio. © Jérôme Bobin/HI
It was a first visit to Cuba for Diane who is preparing an album for the fall: "My first impressions are very moving, because these Cuban people are very beautiful, very nice, very kind, very sweet..."
It was also the first time Diane had done a mission for HI: "I'm here to try to understand. If I don't understand, I respect. And then I try to give as much as I can, and take everything I'm given," she enthused at the end of her journey.