Four months later, HI still supports cyclone survivors
After consecutive cyclones devastated Madagascar, communities were left with nothing. For months, HI has been providing essentials to the most vulnerable.
A man in Manakara has received kits and cash assistance from HI. © H.Andrianjatovo / HI | ©H.Andrianjatovo / HI
Communities left with nothing
In February 2022, consecutive intense tropical cyclones killed over 100 people. They destroyed thousands of homes, schools and medical centers, and threatened hundreds of thousands of people, leaving many with nothing at all. Between February and May, HI led an emergency response[1] project across 9 districts of the eastern region of Madagascar to support those impacted by the disasters. One area in particular, Ikongo, is so isolated that HI was one of only two organizations able to access it after the storms.
"After the cyclone, families had no more homes. There were more houses left in ruins than left standing," says Henintsoa Andrianjatovo, HI Communications Officer during the disasters. "People had to stay in emergency tents and didn't have any of their belongings. They were able to survive thanks to humanitarian aid they received from organizations."
HI distributed various kits of essential supplies. Household kits included kitchen utensils, mosquito nets, blankets, candles, and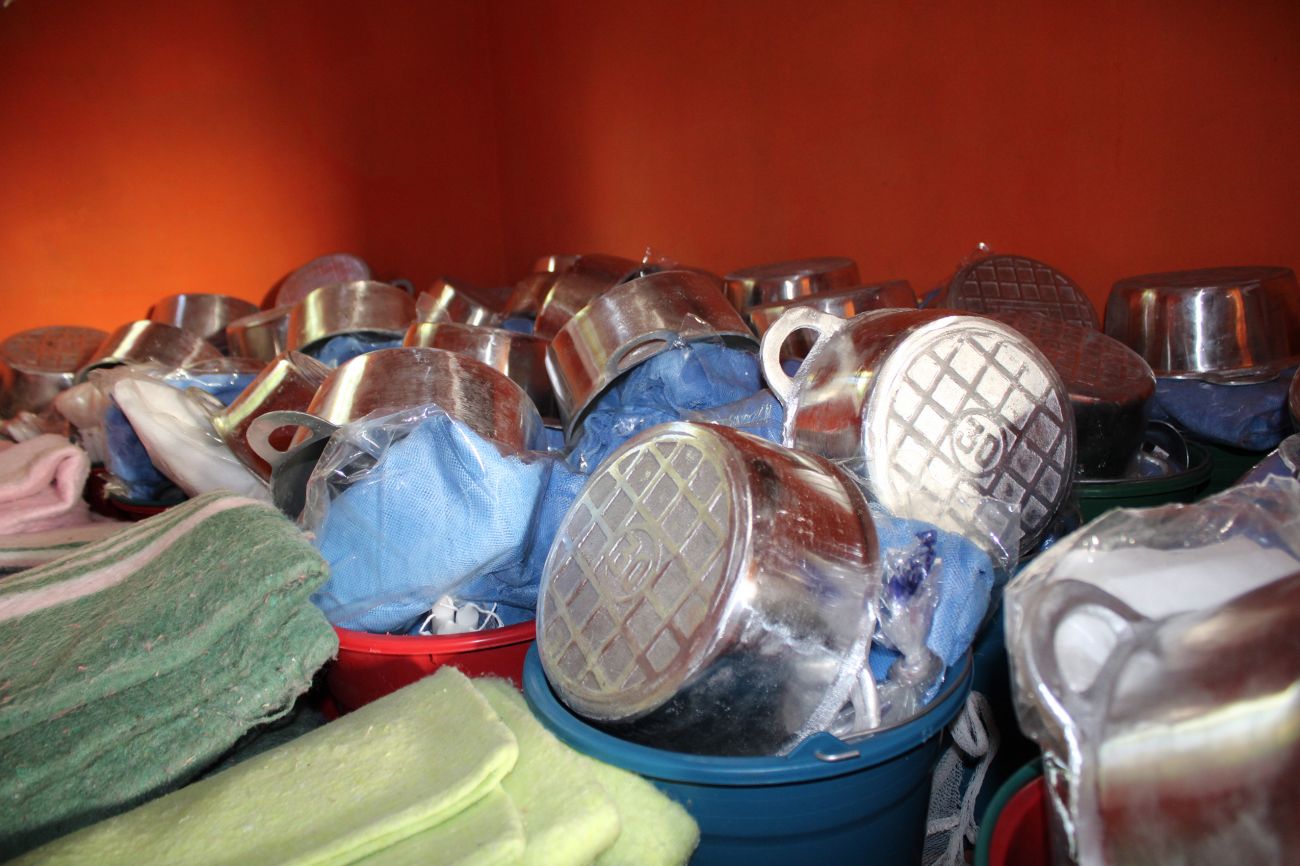 flashlights to many who had lost their belongings. Dignity kits provided individuals with washable sanitary napkins and underwear, while hygiene kits provided families with bars of soap, jerry cans, and separate buckets for handwashing and water storage. Many also benefited from financial support of 100,000Ar, which is enough to cover over a dozen meals or significant house repairs. In June, HI provided reconstruction kits to various institutions to begin rebuilding damaged structures such as local schools.
The project targeted the most vulnerable households, including ones with persons living with disability and households with older persons. In total, HI has supported 1024 households with the emergency response activities.
Aid makes a difference
"After the cyclone, we left our house to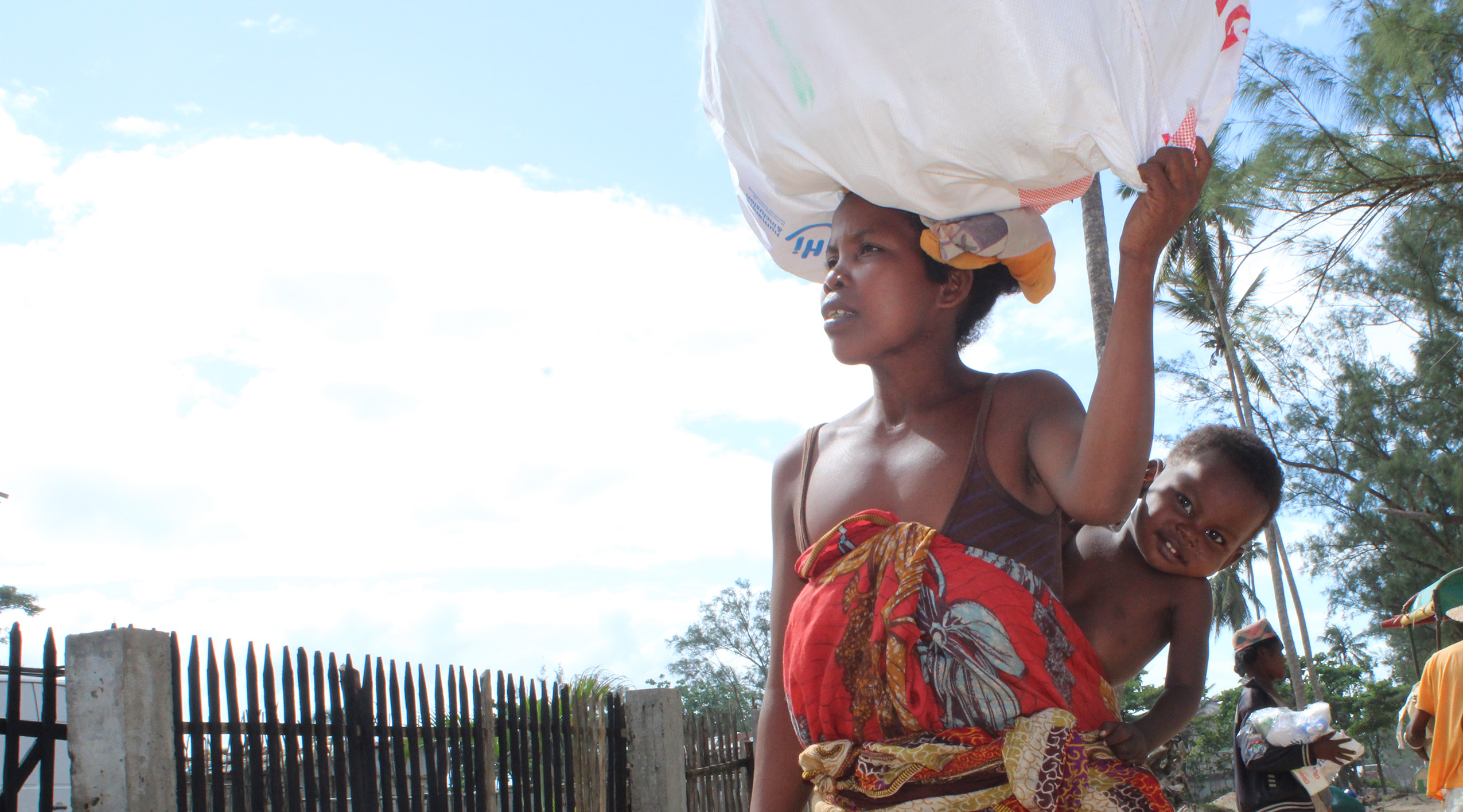 live in the emergency tents," says Marie Antoinette, a mother of five living in Manakara, one of the impacted districts. "But we were told that this could only last for a month, so I resumed my activities as a fish seller and washerwoman. With the money HI gave me, I will be able to rebuild our home."
Beni Jean, is a father living in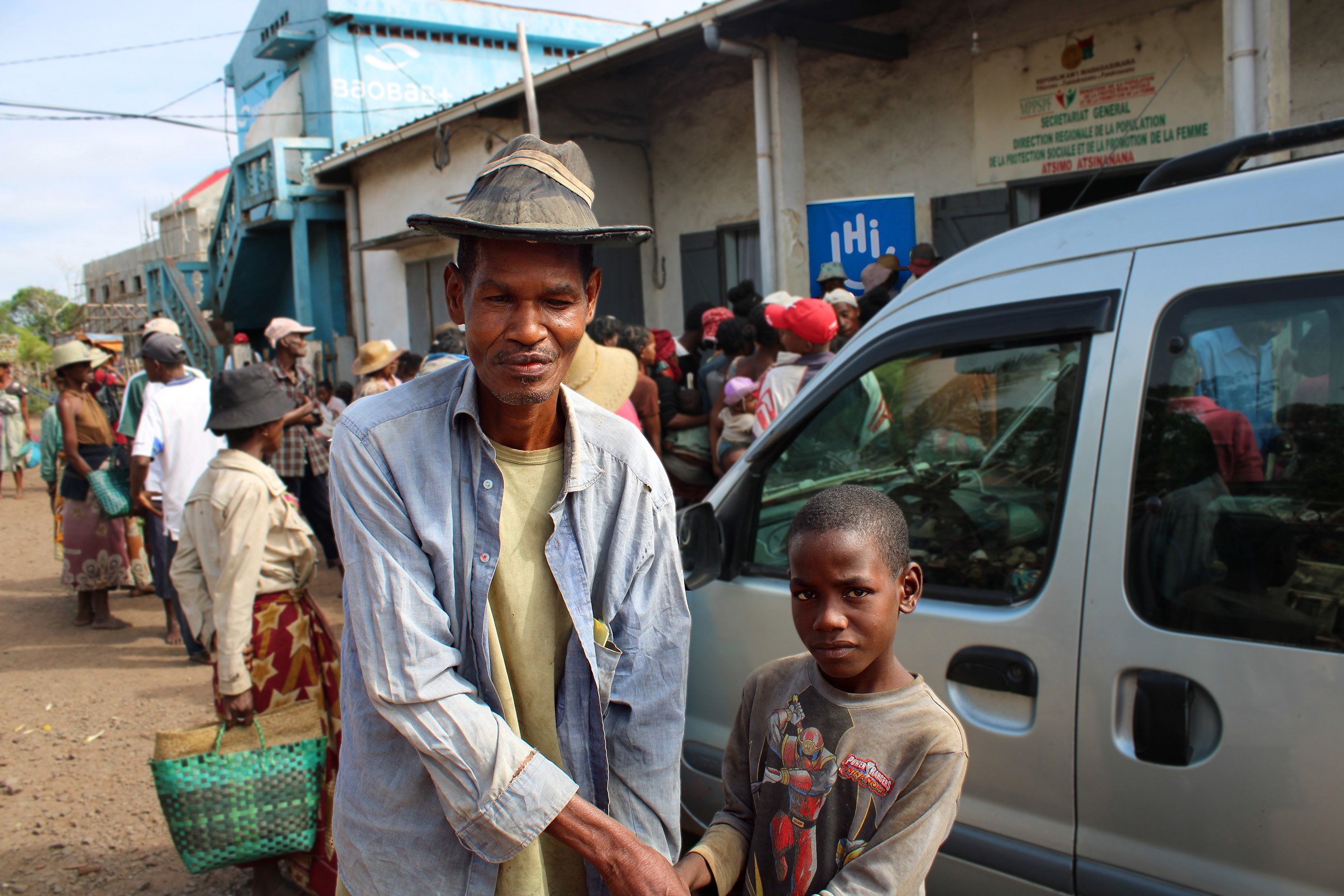 Farafangana with a visual disability. He also received financial assistance from the project, which he says will enable him to help his children with their education.
"I had never been in a context like this before," Henintsoa says. "There's a real psychological impact. We always hear about what happens during a cyclone. People are forced to leave, and then eventually they will come back and rebuild. But seeing for yourself a person who has lost everything and receives one of the kits- it's no small thing. It may seem like a small thing to you or me, but I was touched to see just how happy people were to receive a kit of basic items. I saw moments of such sincere happiness and it was beautiful. It's actually giving them so much, it gives them hope."
---
[1] With support from the Government of Luxembourg and the European Union, in partnership with the Ministry of Population, Social Protection and the Promotion of Women